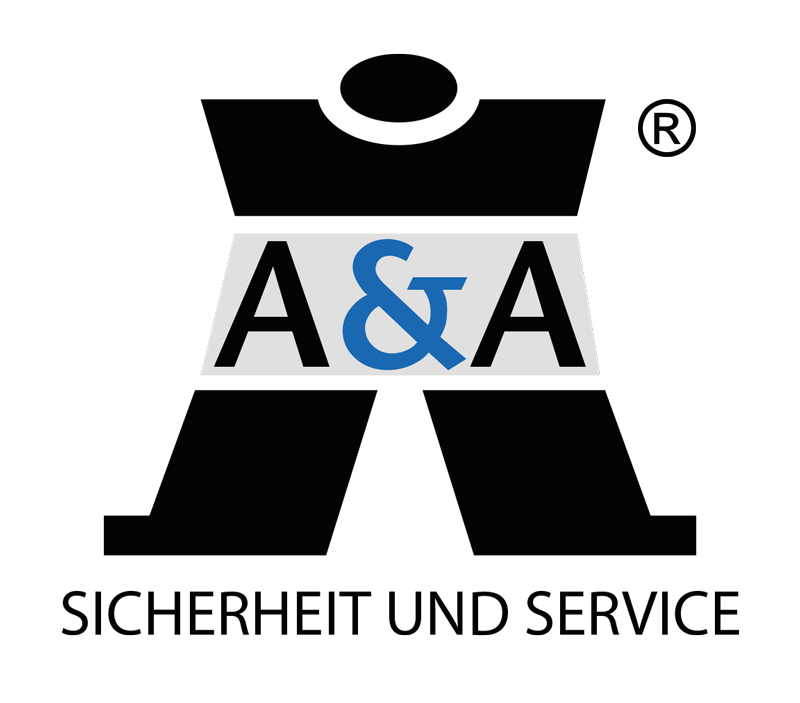 A & A Security and Service
The security company from Muenster in Germany, North Rhine-Westphalia, would like to introduce itself.
We take YOUR SECURITY seriously and made this be our mission.
A team from dedicated employees and cares with high discretion to enable you to live, work or celebrate without any restrictions. We follow a deescalation principle.
Longtime experience in all scopes of security issues characterises our business with high level quality. Among others, this is what keeps our clients satisfied.
The City of Muenster awarded us the authorisation for security patrols as per § 34a GewO ("Gewerbeordnung", German Trade, Commerce and Industry Regulation Act).
A & A takes care for you night and day.
Security
• Personal security and security services
• Doorservice and Club-Security
• Event-Security and order personnel
• Alarm pursiut
• Investigations / Observations
Service
• Filmset-Security
Any services related to film and TV production
• Chauffeur-Service
• Courier Service
A & A takes YOUR SECURITY seriously.
Our security company, authorised for security patrols as per § 34a GewO ("Gewerbeordnung", German Trade, Commerce and Industry Regulation Act), provides you with comprehensive full service at any security-related issue.
Due to our long time experience we are skilled in personal security, security services, event-security, doorservice, club-security and other security-related areas.
Our detective agency performs investigations and observations in private as well as in business affairs.
We offer patrols night and day – with dog attendance if required – in your residential quarter, on your premises or wherever you wish. We keep a check on your objects at any time you need and independant from your attendance. This belongs to our security excellence as well as personal security.
We will be happy to meet your expectations with our chauffeur service and guarantee well-trained drivers. It is our mission to deliver on time.
With A & A, you are on the secure site of your life.
On intrusion of an alarm system on a 24 hours basis our intervention specialists perform your alarm pursuit.
VdS emergency call agency (classes A-C) with VdS intervention center.
A & A investigative. – For your security.
In private as well as in business life, there are situations in which you need comprehensive information for your own security.
More than ever, nescience makes unconfident. A & A creates certainty and thereby security.
In case of proved legitimate interest of our client, our qualified and experienced detectives investigate according to all circumstances and deliver all facts you need.
Discretely we investigate and observe to all data which will be of any help to you, i.e. suspicion of black labour, abuse of benefit (sick notes), rights violation of brands, plagiarism, intellectual properties etc.
For your interest, our team members operate in an exclusively legal way, i.e. as shop detectives, or they help you checking your suspicions against clients or employees. We find out the reasons for differences of inventory, we conduct mistery shopping for quality control and we help in case of audits.
We make research for evidences you can use in court and we investigate at burglary, fraud and cases of child custody and livelihood. Also we help in cases of vandalism, malicious damages, we search after people or proved addresses and find debitors.
Our specialized investigators and clerks will advise you with pleasure.
We offer all our productivity in Europe, the United States of America and Canada.
We act quickly, discretely and confidential in order that you can feel comfortable at any time.
Our References (extract).
Please note that, for security reasons, not all of our
customers and clients are mentioned here.
Clemenshospital Baustellenbewachung
Finanzamt Münster Außenstadt
Stadt Münster
Kindercamp 2019
Stadt Münster
Kindercamp 2018
Hansa-Business-Park
Münster
RehaTeam Perick
Baustellenbewachung
TATORT-Münster
ARD-Produktionsbetreuung, Juni und Juli 2017, Stadtgebiet Münster:
Absperrungen bei Dreharbeiten, Set-Bewachungen und Technikbewachungen